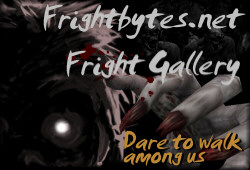 LINKING GRAPHICS

Do your fiendish best to help keep the darkness bright by placing one of my link graphics at your site. Text links are welcome too. The URL to use is:

http://www.frightbytes.net
Serving up horror to the net BYTE by BYTE!















Can't find what you really want online? Do you require personal graphic design to create custom graphics for your site? Do you need banners, buttons, interfaces, graphic sets, etc.? Inquire about my services.



Alrunes Graphic Design Studio
"Let Me Design A World For You"



Back to Frightbytes.net MAIN